As one of the 26 members of Public-Private Partnership(PPP) Committee of experts of the United Nations Economic Commission for Europe (UNECE), Mr. Wang Tianyi attended the PPP annual meeting of UNECE on Oct. 20th, 2016 at Geneva and delivered a speech at the conference.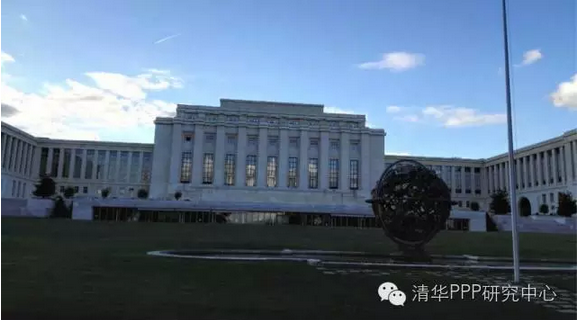 UN,Geneva
Dear Mr. Geoffrey, ladies and gentlemen,
Good morning!
I came here yesterday just after attending a very important seminar in China. The Seminar was organized by China National Development and Reform Commission, Cener for Public Private Partnership at Tsinghua University and Chinese Federation of Private sectors. The seminar's focus was on the encouragement and promotion of investing in PPP projects from private sectors. NDRC introduced several hundreds of PPP projects to private sectors.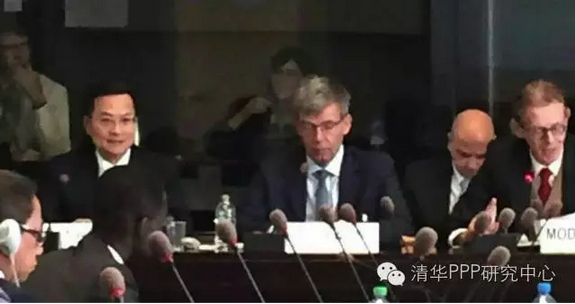 Mr. Wang Tianyi is delivering a speech
For the reason that during the past three years of PPP implementation in China, State-owned enterprises have become the main forces of PPP investments, comparatively,private sectors are being kept away and pushed out by local governments and SOEs. This kind of situation is not good for the healthy and sustainable development of China's economy and society. Therefore, China Central Government is trying to change the situation by strongly encouraging and supporting private sectors to invest in PPP projects, as well as much more non-PPP projects.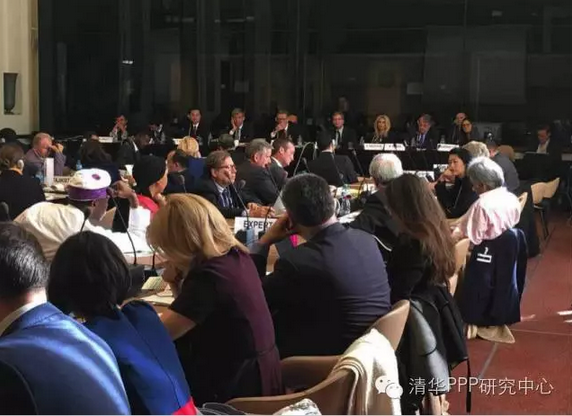 Conference scene
How can we introduce innovation into the governance of People first PPPs? Here I'd like to introduce the current practice in China. There are two major central government departments in China in charge of PPPs, NDRC and Ministry of Finance. From the beginning of the year 2014 when China decided to implement PPPs, the two departments started to establish PPP pilot project databases with a management system, including evaluation system and supervision system. All the pilot projects are designed and provided by local governments with the guiding principles from the two central government departments, including value for money, financial affordability and People first etc.. Once a provided PPP pilot project passes the evaluation from the NDRC or MOF, it will successfully enter into the database. Until now there are more than one thousand PPP pilot projects in the two databases. MOF and NDRC open the databases to the public and give a considerable financial support to a pilot project and supervise its implementation. Nowadays more and more private sectors would like to choose PPP projects to bid for from the databases. At the same time NDRC and MOF have established their PPP expert database respectively, acting as evaluation and supervision supports. How can we structure the guiding principles in a way that they are actually implemented by both the public and private sectors? Here maybe we can raise one question: who will be asked to understand the guiding principles and even to abide by these principles in PPPs? Or who are the major readers of the guiding principles? Governments? Private sectors? The public or civil societies? I think all the three parties should be the major readers, not only just governments. Here we are talking about People first PPPs. Actually PPPs involve government, private sector and civil society. We have to say the instinctive pursuits of the three parties are quite different or even conflicting. The pursuit of government should focus on People first, but they have to consider the affordability and will try their best with limited money; The pursuit of private sector is maximizing its profits, with law-abiding as the bottom line; The pursuit of the civil society or citizens is using the best public goods or services with minimum cost or no payment. It is easy to see, the combination of the three parties with three different pursuits in one PPP deal is a big challenge. According to this analysis and consideration, maybe we can structure the guiding principles into three parts: one for governments, one for private sectors and one for the civil societies. Each part has its own different angle and emphasis for its special reader. With this kind of structure each part can understand PPPs not only from their own point of view but also from the other two points of view. Finally through some necessary adjustments for pursuits to reach a consensus and working together they can create a successful PPP deal. From the point of view of government, a successful PPP project should simply have two aspects: one is the government spend less money to buy better public goods or services from private sector, comparing with the traditional procurement; the second is the private sector enjoys a reasonable return for the whole life time of the contract, which means, the private sector can neither enjoy a too high return nor bear too low return or even losses. With the two aspects, government, private sector and civil society should be happy with different satisfactions.
In a word, government should spend less money to buy better public goods and services from private sector with reasonable return for the whole life time of contract. This is always right for the past, today and for the future.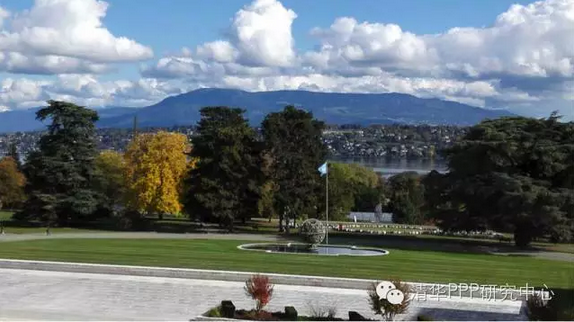 Geneva
(来源:清华PPP研究中心 作者:王天义 发布时间:2016年10月22日)